is an exhibition about looking, experiencing, talking.
all the works are intentionally ambiguous, made from a starting point or response to something. it's about the viewer taking time for themselves to experience and decide …. … …. …. however …  … … … … … … to decide what ?
for me it's a return to a formal art space after a 3 year absence. it's a beginning of an investigation into evolving an engaged practice.*
the exbibition takes the form of a pop up as there are some works that i need to be with to set up and ensure their functionality, they are in effect performances.
at the celebration event artsmith live will have a bar from which you can purchase drinks.  the sale of the drinks help to financially upkeep the gallery space.
with one's drink there will be eight works to experience made in several mediums.
in no particular order the works are:
aesthetic of evolution. this film has been previously shown in the r/evolution season at quad in 2009. it features a puddle being emptied by a teaspoon. weblink
subtitled.  the inspiration for this was emerging from a pub in the small hours of the morning and listening to the dawn chorus. the first person i asked a question of was a deaf man. this is the film's premiere event.
thankyou. a study of doors in a public sphere. this has previously been shown at a citi-zen event in derby.
waiting a study of cars turning right. this is the film's premiere event.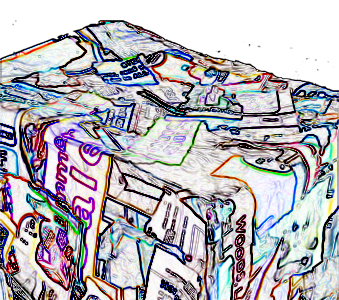 the box of rejection: a rectangular sculpture made from takeaway menus and received  junk mail . the proposition for the viewer is to use the accompanying pen and paper to write about something they reject and post it into the box of rejection. what is written is only known by the writer and the box. this work has been previously shown at a community event at the voice box in 2007.
middle eight a working title for an installation loosely based on a game of squash. it's an abstraction of a work based on a game of badminton.  members of the audience are invited to interact with two pendulums and experience the resultant visual and sonic responses.  this work is: in development, site specific and is the first publicly shown follow up work to the snee snaw made in 2011.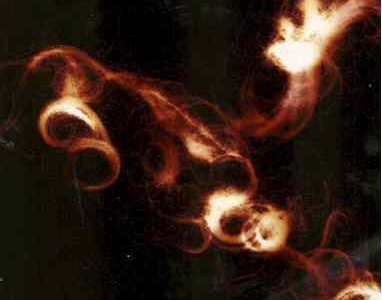 in need of a title. a stick person made from 22 colour photograms made in 2007.
this is the first time this work has been publicly displayed.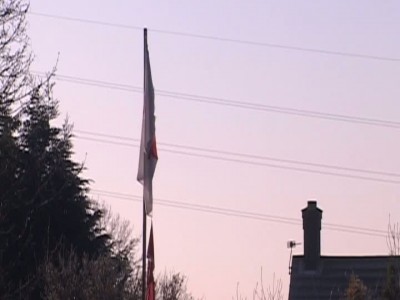 tween is produced by using the technique that makes a database narrative film.  the proposition for the audience is that they are part of the authoring process of the film by deciding what the next scene is.
i'm showing my first experiment made with this form, in which i study a flag and it's surrounding environment.
the title is slightly tongue in cheek as it's related to a francis ford coppola project where they experimented with the database narrative form for film festival audiences. coppola's project was called twixt
this work has been previously shown at a corridor arts' peer to peer meeting in 2012.
the celebration event takes place at the artsmith live gallery on monk street, derby on saturday august 10th from 6pm till 8pm. the gallery closes at 10 pm and re-opens on sunday august 11th at 11am. the pop up exhibition concludes at 4pm.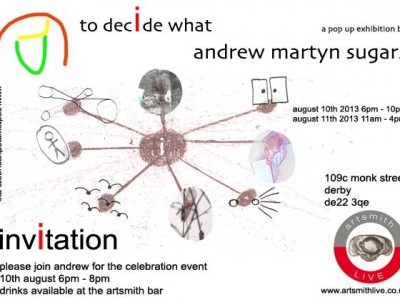 * engaged practices consider omnipresent yet unspecified questions.